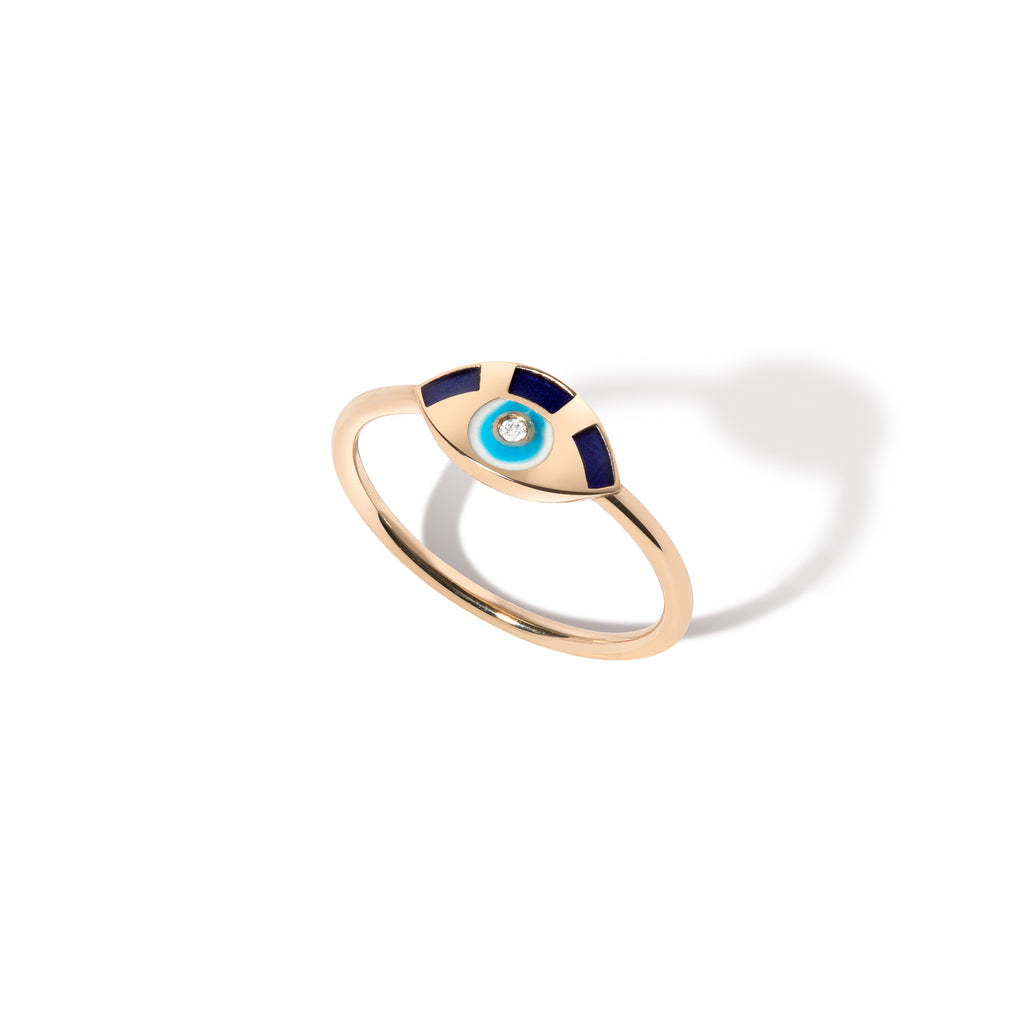 $865.00
$0.00
ENAMEL EVIL EYE RING
DESCRIPTION
Hand painted enamel evil eye ring with a white diamond. No two rings are the same...
The evil eye symbol is part of so many cultures dating back to the ancient Greeks and the Talmudic era of Judaism. They say it has the power to ward off bad vibes. We agree. 
DETAILS
- 14k Yellow Gold Ring
- Pearly white enamel, royal blue and sky blue enamel
- 1 white diamond
Each piece is made to order in New York City and ships in 2-4 weeks.