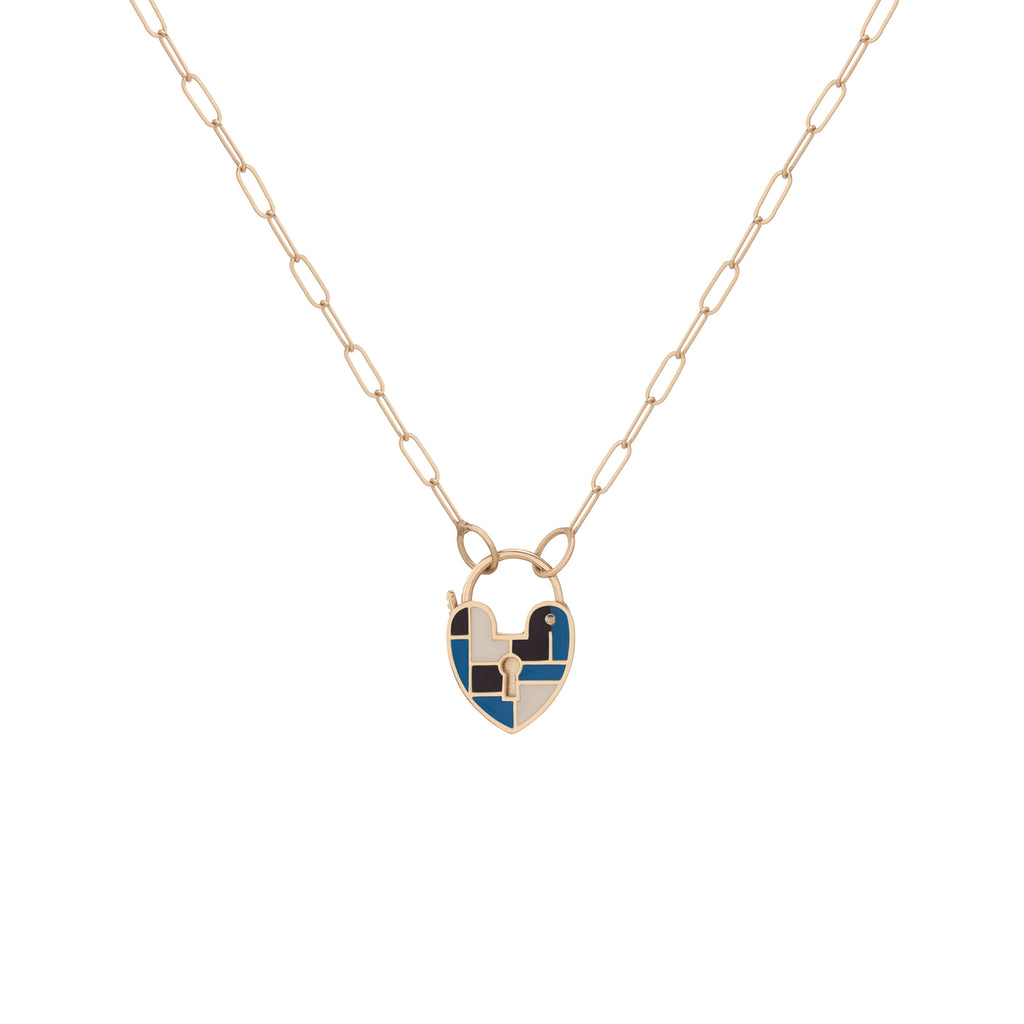 $1,550.00
$0.00
MEDIUM AZURE PALETTE HEARTLOCK NECKLACE
DESCRIPTION
Montmorency's Palette Heartlock is a classic charm reimagined using Le Champlevé enameling technique.
Its chambered pattern recalls the aesthetic of the 20th century De Stijl movement in Europe. Colored in shades of blue and white enamel, this necklace exudes an eye-catching sophistication.
DETAILS
- 14k yellow gold Heartlock charm, size: medium 1/2"x 5/8"
- 14k yellow gold fine square link chain, total length : 18" 
- midnight blue, royal blue and white enamel
Each piece is made to order in New York City and ships in 2-4 weeks.